Quantify Crypto now supports 33 Currencies
John Barry | Tue Mar 09 2021
Quantify Crypto is pleased to announce that we now support 33 Currencies.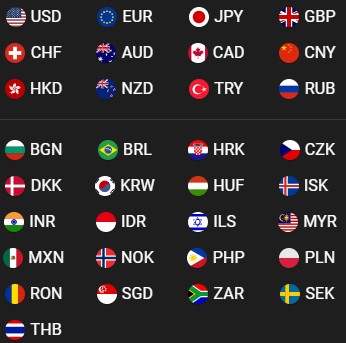 Currencies are supported on
Terminal Page, Heapmaps, Coinscreener, Coin Pages and more
The platform Quantify Crypto provides live cryptocurrency prices, technical analysis, news, heatmaps and more. Our flagship product is the trend algorithm, designed to be on the correct side of significant cryptocurrency price moves. We are a new site, please check us out and let us know what you like and do not like about the site. None of this is meant to be financial advice and I do not have any financial expertise. Although I worked at the New York Stock Exchange for over 23 years, it was as a developer supporting computer systems, not as a stock trader. Full discloser: I do own Bitcoin and have stock positions.