Bitcoin Trend Analysis for Jan 17 2023
John Barry | Tue Jan 17 2023
The goals of this document are:
Review how users can use the Trend signals on the Quantify Crypto platform.
Update on what the Trend signals show now.
Provide current price analysis of Bitcoin.
Setup – Bitcoin has been in a flat sideways trend from December 21st 2022 (high of $17,067) to Dec 27 when a bearish price trend is detected. The image below shows the full cycle of this bear trend.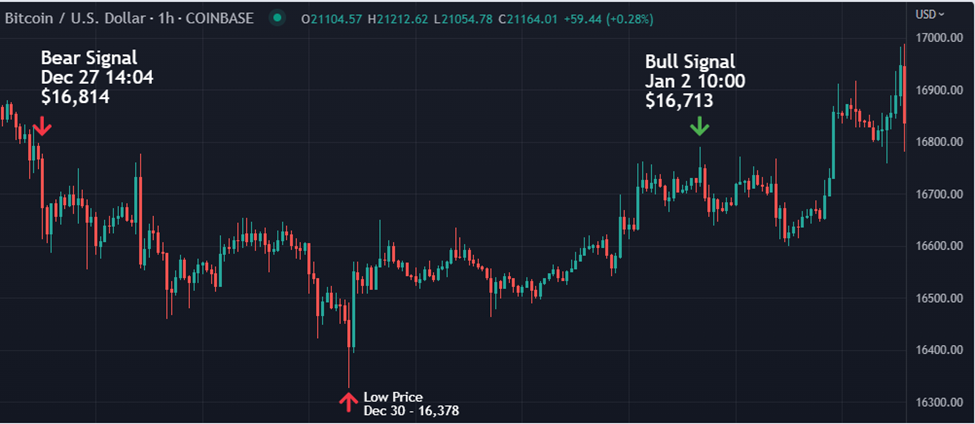 The price chart above corresponds to the 2nd row in the grid below, from the signals display on the Quantify Crypto Bitcoin page. Looking at the 2nd row in detail, shows the bear cycle details, as predicted the price did decline .6 percent while hitting a lowest price decline of 2.59%.

The top row in the grid above shows the current Bullish cycle. Entry into this cycle occurred on Jan 2nd at an entry price of $16,713. The next chart shows the price condition when this Bullish indication triggered. Notice the continuous price increase for the majority of the 1 hour candlesticks in the price chart. Under the price chart is the value of the Trend algorithm using the "Critical" 1 hour candlestick period.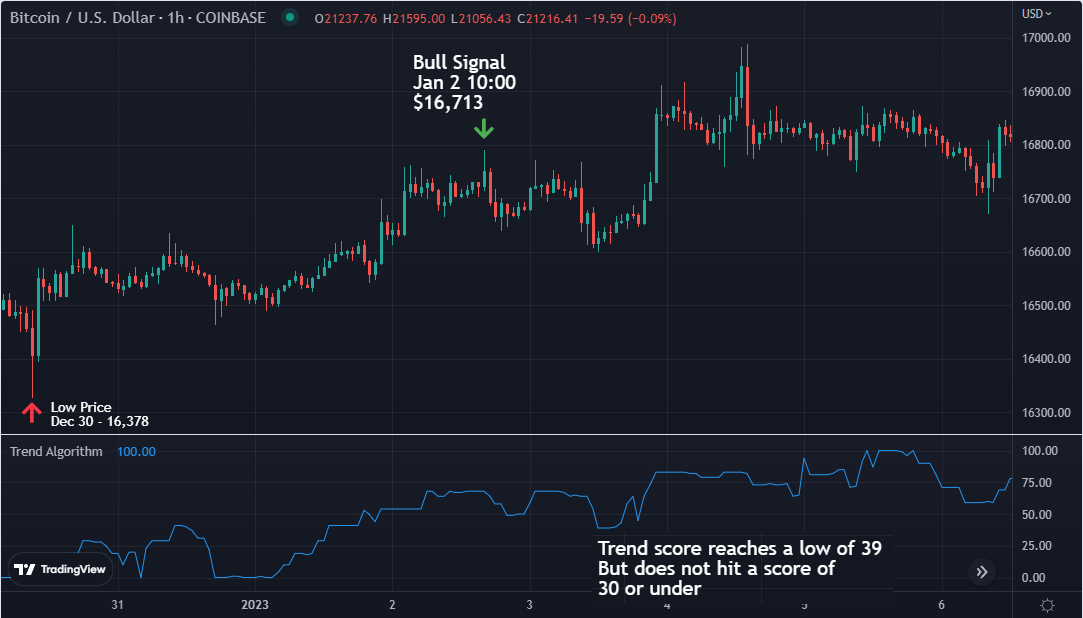 An important point, the vast majority of significant price moves have a smaller price move that proceeds it. This is true for both Bullish and Bearish price moves. Expanding the chart to Jan 17th shows this significant price move: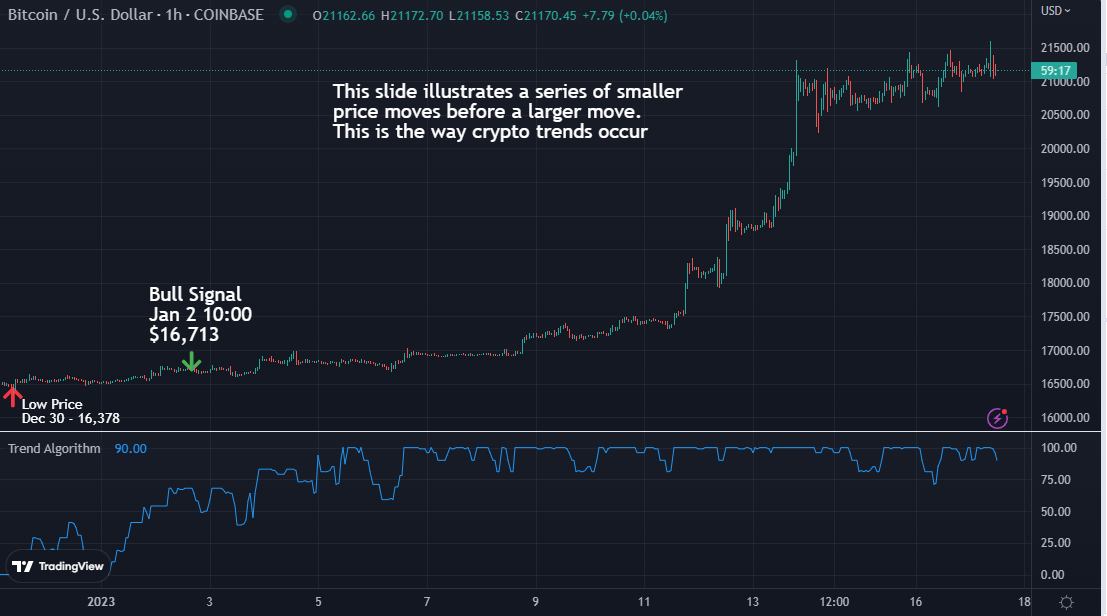 This price pattern and signal is also true for all cryptocurrencies. Here are some examples: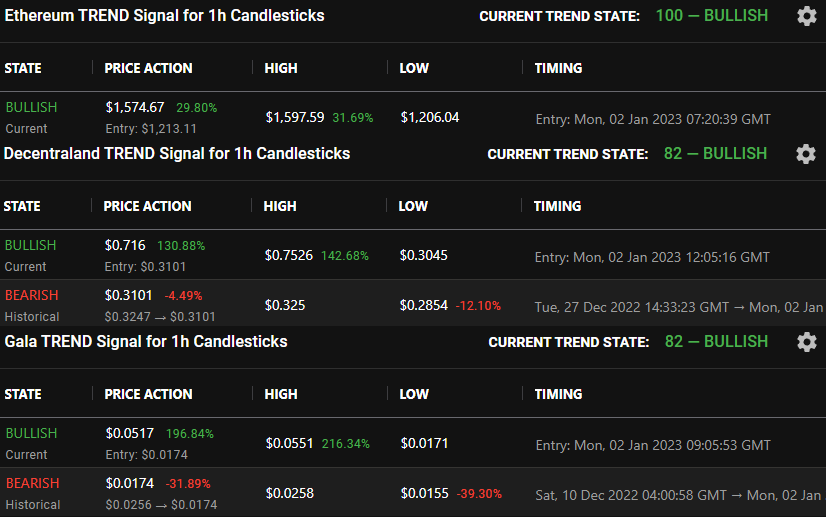 https://quantifycrypto.com/ provides real time technical signals and analysis to support your trading decisions. We have the fastest live price feed of all cryptocurrency informational platform. Our proprietary trend algorithm calculates the predicted direction of future price moves. It is specifically tailored for the cryptocurrency market. Our state-of-the-art displays are designed to provide maximum amount of significant data on a single screen.

None of this is meant to be financial advice and I do not have any financial expertise. Although I worked at the New York Stock Exchange for over 23 years, it was as a developer supporting computer systems, not as a stock trader.

Full discloser: I do own Bitcoin and other Altcoins.