Luna and Terra USD story getting worse
John Barry | Tue May 10 2022
The Luna / Terra USD story is getting worse, below is an image of the LFG (Luna Foundation) Reserves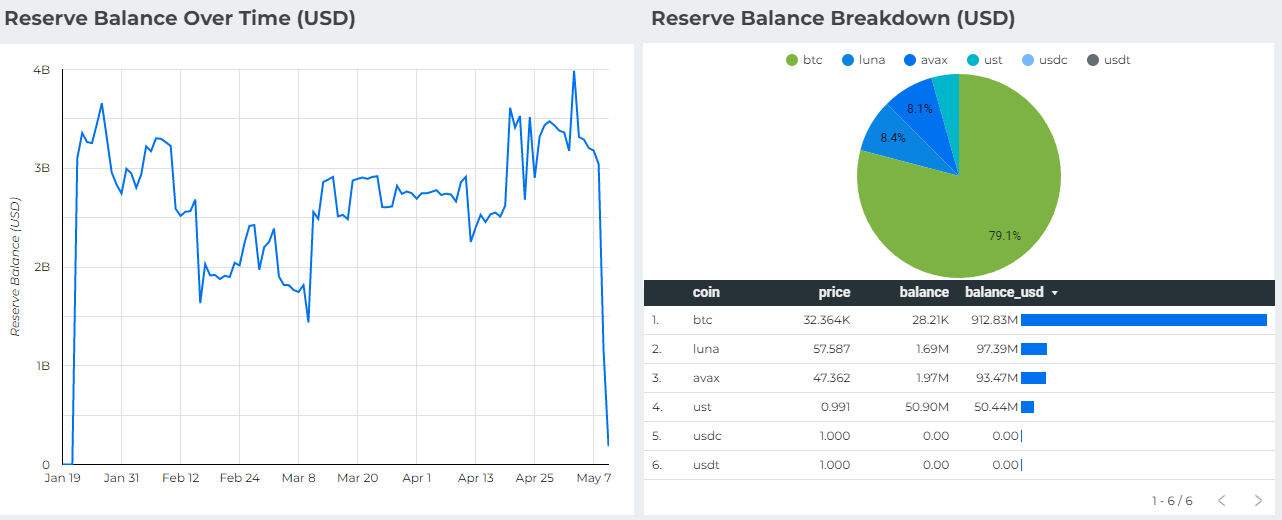 Reference link https://datastudio.google.com/reporting/b31cc9e5-c54c-4418-a6ce-b332c57e82e9/page/4YBqC?s=or-T7NeGLew
The Quantify Crypto Signals for Luna turned bearish on May 5th when the price was at $83.38
https://quantifycrypto.com/coins/LUNA
Follow the Quantify Crypto Twitter feed for updates https://twitter.com/Quantify_Crypto
Quantify Crypto provides real time technical analysis to support your trading decisions. We have the fastest live price feed of all cryptocurrency informational platform. Our proprietary trend algorithm calculates the predicted direction of future price moves. It is specifically tailored for the cryptocurrency market. Our state-of-the-art displays are designed to provide maximum amount of significant data on a single screen.
None of this is meant to be financial advice and I do not have any financial expertise. Although I worked at the New York Stock Exchange for over 23 years, it was as a developer supporting computer systems, not as a stock trader.
Full discloser: I do own Bitcoin and other Altcoins.