Why is the CoinDepo Crypto Credit Card Unique?
Anna Kapinus | Tue Sep 19 2023
Sponsored Content
The CoinDepo Crypto Credit Card is a revolutionary financial tool that bridges the gap between the traditional financial system and the exciting world of cryptocurrencies. It offers users a seamless way to spend cash and make online payments within their credit limit. It removes the need to immediately exchange digital assets for fiat money at an unfavorable rate, as is the case with existing crypto debit cards. The CoinDepo Crypto Credit Card makes everyday transactions more accessible and rewarding than ever before.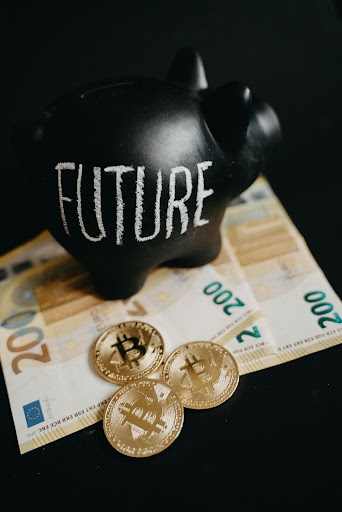 Flexibility
One of the standout features of this solution is its versatility. Users have the freedom to spend their funds as they wish, whether it's traditional fiat currency in an offline store or online purchases. The card works just like any other Visa or Mastercard credit card, allowing users to make purchases at over 90+ million merchants worldwide with ease.
Unlimited Crypto Cashback
The other big benefit is its lucrative crypto rewards program in the form of crypto cashback. For every purchase made with the CoinDepo Crypto Credit Card, users earn crypto cashback of up to 8% of the card transaction amount. Crypto cashback is instantly credited to the user's CoinDepo Current Compound Interest Account upon completion of each purchase.
CoinDepo does not set limits on the maximum amount of crypto cashback and the number of purchases, regardless of the amount spent. This means that every card transaction contributes to the accumulation of valuable cryptocurrencies, adding a unique twist to the traditional credit card rewards system.
By using the CoinDepo Crypto Credit Card, users can actively participate in the crypto market without the complexities of direct trading or investing. Instead of purchasing cryptocurrencies outright, they can accumulate them passively through their regular spending habits by earning crypto cashback. This approach enables users to build their crypto holdings steadily over time, potentially leading to significant value appreciation.
Moreover, the unlimited nature of the crypto cashback means there are no caps or limitations on the amount of crypto users can earn. As users continue to use the crypto credit card for their daily expenses, their crypto rewards have the potential to grow substantially. This provides an exciting incentive for long-term card usage.
How to Obtain the CoinDepo Crypto Credit Card
Getting the CoinDepo Crypto Credit Card is a straightforward process that allows users to access its unique benefits quickly. To apply, follow these simple steps:
Create a CoinDepo Account.

If you haven't already, start by creating an account on the CoinDepo platform. Join the waitlist - this will serve as your gateway to the credit card application process.

Complete Identity Verification.

During the credit card application process, you will need to undergo identity verification. This is a standard procedure to ensure the security of all users and comply with regulatory requirements.

Agree to the Terms.

Read and agree to be bound by the CoinDepo Crypto Credit Card's legal terms, which outline the terms and conditions of credit card use.

Instant Usability.

Once your application is approved, you can start using the virtual version of the CoinDepo Crypto Credit Card immediately. Access your card details through your CoinDepo account and use it for online purchases right away.

Receive the Physical Card.

Within 7-10 business days of approval, you can expect to receive your physical CoinDepo Crypto Credit Card in the mail. It will match the virtual version, giving you the flexibility to use it for both online and offline transactions at any retail store.
CoinDepo prides itself on providing a user-friendly experience, and the CoinDepo Crypto Credit Card is no exception. The application process is designed to be hassle-free, and once approved, you can start using the virtual card immediately.
Additionally, linking your bank account to your CoinDepo Credit Card account comes with zero fees. This convenience allows you to fund your card with ease, ensuring you're always ready to make purchases, whether in fiat or cryptocurrencies.
Eligibility
As of right now, the CoinDepo Crypto Credit Card is not available to all CoinDepo customers. Access to card services depends on the user's country of residence. However, the company has plans to expand eligibility to other regions in the future, bringing the benefits of the card to a broader audience.
To be eligible, applicants need to complete identity verification during the application process. This ensures compliance with regulations and enhances security for all users. The process does not involve any credit checks or requirements to deposit assets, making it accessible to a wide range of individuals looking to explore the world of crypto credit cards.
CoinDepo Credit Card Features and Benefits
Crypto Rewards
One of the standout features of the CoinDepo card is its rotating crypto rewards in the form of instant crypto cashback of up to 8% on every purchase. Users have the unique opportunity to select from a list of cryptocurrencies and stablecoins supported by the platform as their preferred reward option.
The rotating rewards allow users to diversify their crypto earnings and explore the potential of various digital assets. This flexibility ensures that users can adapt their rewards to align with their investment strategies and market trends, creating a dynamic and personalized approach to earning rewards.
Maximizing Your Earnings
Unlike many traditional rewards programs that lock users into a single reward currency, CoinDepo gives cardholders full control over their earnings. Users can switch rewards at any time, offering great flexibility and adaptability.
This feature is particularly advantageous as the crypto market is known for its volatility and constant evolution. By switching rewards strategically, users can capitalize on market opportunities and interest rate differences across various crypto assets on the platform, optimize their earnings, and adjust their investment portfolio accordingly.
Security
The CoinDepo Crypto Credit Card is designed with cutting-edge security measures to protect users' assets and personal information. The platform employs an Email Verification Code and Two-Factor Authentication (2FA) to ensure that only authorized users can access their accounts. These additional layers of security significantly reduce the risk of unauthorized access.
Furthermore, users have the option to instantly freeze their cards by logging into their CoinDepo account. In the event of any suspicion of fraudulent activity or misplacement of the physical card, the card freezing feature provides peace of mind by safeguarding funds until the situation is resolved.
Integrating the Card with CoinDepo's Main Features
Seamless Funding from CoinDepo Current Account
One of the standout features of the CoinDepo Crypto Credit Card is the effortless funding process to maintain your credit limit without any fees. This integration simplifies fund management, allowing users to easily top up their crypto balance at any time by transferring funds from any external wallet to CoinDepo Current Compound Interest Account.
Enhancing Interest-Building Features
The CoinDepo Crypto Credit Card serves as the perfect complement to CoinDepo's innovative interest-building features. Crypto cashback is credited to the Current Compound Interest Account in CoinDepo. Accordingly, the user begins to earn daily compound interest on the cashback amount immediately after completing any card transaction. Moreover, the user can maximize their interest earnings by transferring cashback to CoinDepo Compound Interest Accounts with higher rates (up to 18% per annum on cryptocurrencies and up to 24% per annum on stablecoins).
With CoinDepo's compound interest accumulation, users can earn guaranteed returns on their crypto assets over time. With a crypto card, users can put those earnings to practical use, using them to make everyday purchases or even invest in new opportunities. This seamless interaction between interest earnings and the credit card allows users to grow their crypto savings while enjoying the benefits of spending rewards.